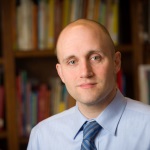 Dr. Alan Brown
Chair, Wake Forest University Department of Education
Tribble Hall, B202
336.758.5460
brownma@nullwfu.edu
Dr. Alan Brown is Associate Professor of English Education and Chair of the Department of Education at Wake Forest University. A former high school English teacher and basketball coach, he coordinates the Skip Prosser Literacy Program and teaches undergraduate and graduate courses on topics including action research, adolescent literacy, arts integration, educational leadership, English methods, secondary education, and young adult literature. His scholarly interests include critically examining the culture of sports in schools and society while connecting contemporary literacies to students' extra-curricular interests. He is the co-editor of Developing Contemporary Literacies through Sports (NCTE, 2016) and has published in numerous education and sport journals. He leads the Paisley IB Magnet School Sports Literacy Program, a weekly after-school program for eighth-grade boys that supports youth through academic, social, and community engagement. For more information about his work with sports and literacy, see his sports literacy blog.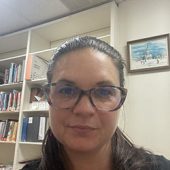 Alicia Lemar
Education Library & Outreach Coordinator, Wake Forest University Department of Education
Tribble Hall, A2E
336.758.5525
lemara@nullwfu.edu
Alicia Lemar is the Education Library and Outreach Coordinator at Wake Forest University.  She received her Master of Library Science from Indiana University in 2008 and has been working in early childhood education and librarianship ever since.  Her interests include promoting multicultural understanding and social-emotional learning through children's literature.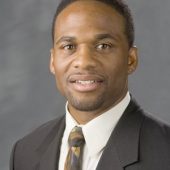 Dwight Lewis
Associate Athletic Director for Community & Alumni Relations, Wake Forest Athletics
336.758.6164
lewisd@nullwfu.edu
Dwight Lewis currently serves as Associate Athletic Director, Student Athlete Development & Diversity Equity & Inclusion. In 2020, Lewis received the Mike Ford Servant Leadership Community Award from Wake Forest University. Created in honor of Mike Ford, this award not only acknowledges the many ways that he inspired leadership both on campus and in the community, but recognizes a staff member who carries on the same legacy of servant leadership. Lewis has worked tirelessly to cultivate Wake Forest student-athletes into both civic and community leaders throughout his time with the Demon Deacons, providing endless service opportunities in the spirit of Pro Humanitate. Under his leadership, there has been an increase in both civic and community engagement from Demon Deacon student-athletes. Lewis' commitment to connect and develop student-athletes, integrating them into the greater mission of Wake Forest and into the Winston-Salem community, is an example of the kindness and dedication exhibited by Mike Ford.